Thank you for requesting…

"Have You Written a Book That Isn't Selling? We've All Been There.    I'll Share Exactly How to Turn That Around in a Big Way, In This Revolutionary New Training Course"
[Your Book Contains a Message You Want to Get Out to the World. I'll Teach You How to Do This in a Way That Makes Sense]
There Has To Be A Simpler Way To Sell Books…THERE IS – And I Can Teach It To You!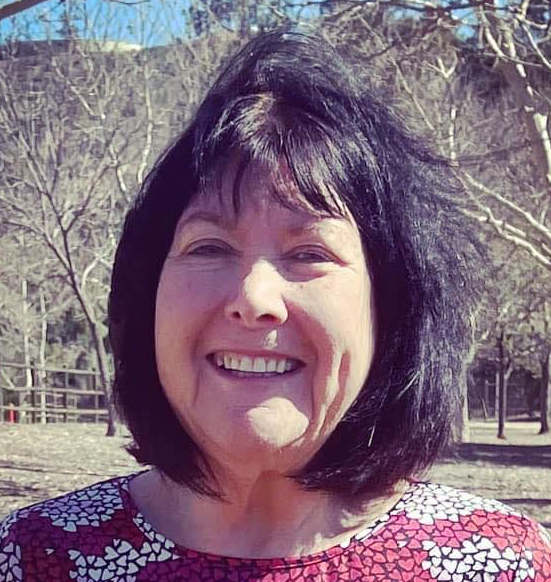 I'm Connie Ragen Green and I have been working exclusively online for almost thirteen years now. When I first encountered the world of online marketing back in the early fall of 2005, I was enthralled with the idea of "making money while I slept". I soon discovered that this was hard work and set about to learn as much as I could during my every waking hour. And one part of being an online entrepreneur was glaringly obvious to me immediately…I was going to have to become a writer. I have now written more than twenty books on entrepreneurship, mindset, and more specific topics around online marketing.
In the beginning my books sold well because self-publishing was a relatively new phenomenon. Then I figured out some ways to boost my book sales that I just assumed every author already knew. When I realized I understood book marketing strategy from a different perspective that was fast and effective I knew I had to share this information with others. That time is now…
I want to teach you how to do the same thing with your books, quickly and easily…
Introducing: Book Launch Booster Rockets



A Revolutionary New Marketing Strategy Program for Both New and Seasoned Authors to Help You Easily Sell More of Your Non-Fiction Books, Products and Online Courses, to the Right Audience for You, No Matter What Your Topic or Niche
Book Launch Booster Rockets Will Teach You How To:

Create a Report/Guide Using Original or Repurposed Content on Your Topic, Logically Think and Use Language Like Your Readers and Prospects, Assist Your Prospects in Finding Your Content on Amazon, Set Up a "Look Inside" That Will Make Sense for Them to Purchase Your Book Right Now, and to Start and Grow a Meaningful and Profitable Relationship With Your Readers as You Build Your Business as an Entrepreneur!

Later on I'll share with you how I am able to find prospects using free traffic methods, persuade them to join my list, and then direct them to my books, information products, online courses, affiliate offerings, and more where they become buyers in my funnels. But for now, I want to tell you more about the Book Launch Booster Rocket system…
For New and Seasoned Non-Fiction Authors Alike…
In the Book Launch Booster Rockets training program I will take you step by step through the process of choosing the right categories and keywords for your topic, creating an irresistible offer page within your book, planning what you will share with your visitors as they join your list, and moving these visitors into prospects, buyers, and clients with a strategically crafted funnel of experiences. You'll learn quickly how to:
Choose the best keywords and categories to reach your target audience

Outline and Put Together Your Booster Rocket in a Few Days

Write an "Invitation" Page First, to Build a List From Your Booster Rocket

Promote your booster rocket by adding it to all of your funnels

Use SEO (Search Engine Optimization) to promote your funnels more easily


I Have Done What I Am Teaching You Here Many Times,
and So Have My Clients

Earlier I promised to share with you how I am able to find prospects using free traffic methods, persuade them to join my list, and then direct them to my books, information products, online courses, affiliate offerings, and more where they become buyers in my funnels. I do this by using a three-pronged strategy of writing and publishing my content regularly and sharing it with those who would most benefit. I'll teach you how to do this as well, using what I am including here in the "Book Launch Booster Rockets" training program.
I'll Be Teaching You a Method That Can Be Accomplished Very Quickly, Within a Few Days in Most Cases.
You Are the Author, So It's Completely Up To You!

With This Book Launch Booster Rocket Training You'll Easily Learn How To Reach the Right People With the Message You Have to Share!
 This isn't a course on the theory of book marketing. Theory has its place, but this training course – Book Launch Booster Rockets – is about the practical side of planning, creating, and the marketing of your book(s), information products, courses, and services, from wherever you happen to be in the world with an internet connection by using proven methods strategically. Over the past twelve years my business has carried on profitably from the beaches of southern California, internet cafes across Europe, remote areas of Asia, across the United States during a twenty-one day, seventeen state road trip, islands throughout the Caribbean, as well as from my home offices in both Santa Barbara and Santa Clarita, California. This is all thanks to the booster rockets I have set up and continue to use. I'll teach you exactly how to do the same thing, in a way that suits your lifestyle and goals.
My Motto Is To "Keep It Simple"
Just as I do with my Online Marketing Incubator and Platinum Mastermind clients, my goal with this training is to keep it all simple. By this I mean that you will only be exposed to what you need and what is working for me and for other successful authors and product creators during 2018 and into 2019. My promise to you is to not waste any of your valuable and precious time with training that is not absolutely crucial to your success.
Instead of teaching you only WHAT  to do to grow your status as an author and an expert on your topic using a booster rocket, I'll be teaching you HOW  to do it with the exact, step-by-step techniques and strategies that will have you up and running faster than the speed of light and sound!
Let's Get Your Message Out to Your Target Audience
Because I've been doing this full time for more than twelve years now, I feel uniquely qualified to help you move forward in the right way. And your success as an online entrepreneur is my greatest reward!
Regularly I am asked whether or not the window of opportunity has already closed for new online marketers and entrepreneurs when it comes to building a profitable business as an affiliate marketer. This is my take on that…
The Reality…
Writing a book on your niche topic will connect you with the right prospects to grow your business exponentially.
The Problem…You believe that it is almost impossible for readers to find your book amongst the millions of books being published each year.
The Solution…My Book Launch Booster Rockets training will turn you into an effective and unstoppable author and online entrepreneur. I'll teach you how to create and set up your own booster rockets to promote yourself and your book(s), information products, online courses, and services to new prospects. And the best part? You'll be building valuable relationships.

From Idea To Prosperity

During the Book Launch Booster Rockets training program you'll learn how to take one simple idea and expand upon it to create the business you want and deserve. It all begins with your unique idea within your chosen niche topic, that is then expanded upon with:

Your Carefully Chosen and Thought Out "Big Picture" Goal for Your Life and Business
Keyword and Other Research to Determine Exactly What Readers are Searching For Online
The Series of Emails You Send Out Over a Period of Time, Strategically Crafted to Encourage Responsiveness
Writing a Short (8K to 12K Words) Book Based on a Complete and Tight Outline
Publishing Your Book to the Platform That Almost Guarantees Visibility in the Marketplace
Planning a Funnel of Additional Books, Online Courses, Info Products, and Coaching
I may be slightly oversimplifying here, but my motto to "Keep It Simple" truly is the path to great success for you as an author and online entrepreneur. And failing forward more than half of the time is okay. I'm living proof that you can regularly fail more than half of the time and still earn seven figures as an entrepreneur. Creating book launch booster rockets is simple, once I teach you what continues to work for me and others, as well as what does not work so you can save time by learning from our experiences.

You need a way to have total control over how much money you earn, and how much time it takes you to do that. I have continued to increase my income each year since coming online in 2006, and you can do the same exact thing, once you learn which steps to take right away.
Imagine having the time freedom and financial freedom to live the life you choose. Authorship and online entrepreneurship is the best way to get started with this lifestyle, is definitely a "hedge against inflation", and you never know where it might lead you in the future.
If You've Always Wanted To Become A Best Selling Author And Build A Solid Business Based On Your Book, This Is Your Opportunity
Helping others is rewarding and satisfying, and I want you to have this experience as you build your business over the next thirty days. Imagine the feeling of being able to help people around the world with the information, guidance, and recommendations they need and want. They will be forever grateful to you as their trusted advisor. By making a name for yourself, becoming a trusted advisor in your niche, recommending affiliate products and courses and then creating your own information products and courses you will change the direction of your life and financial future forever with booster rockets to make sales for you on a regular basis.
I've been online almost thirteen full years now, since the end of 2005, so it just makes sense that I've had more opportunities based on this longevity. I became a "super affiliate" with just a few hundred names on my list, count most other successful online marketers as friends and have them on speed dial, and have access to some of the most brilliant minds now working online. A few years later I wrote and published my first book and now have more than twenty titles to my credit. If you're just getting started, have not yet written a book or built a list, it makes sense that you will need different tactics and strategies to rise to the level you want and need as an entrepreneur. And that is exactly why I feel uniquely qualified to take you by the hand and move you closer to where you want to be by implementing what you learn in this training.
---
Your Book Launch Booster Rockets Training Includes…
Your "Book Launch Booster Rockets" Training Guide 
Access to Regular Webinar Trainings where we will dissect all types of strategies and methods
Bonus Training on Relevant Topics to flesh out your knowledge quickly
---
YOUR BONUSES
A 30 Minute "Laser Focused" One-On-One Call With Me To Discuss Your Business Goals
An Opportunity To Have Me Promote Your First Booster Rocket to My Vast Community
Recommendations For Technical Assistance And Other Outsourcers From My Personal Rolodex
Ongoing Access to Training Webinars to Learn Even More
---
Book Launch Booster Rockets is Perfect For You if You Are Not Selling Enough of Your Books, or If You Are Selling Some Books Here and There and Still Don't Have a Solid Business and Steady Stream of Income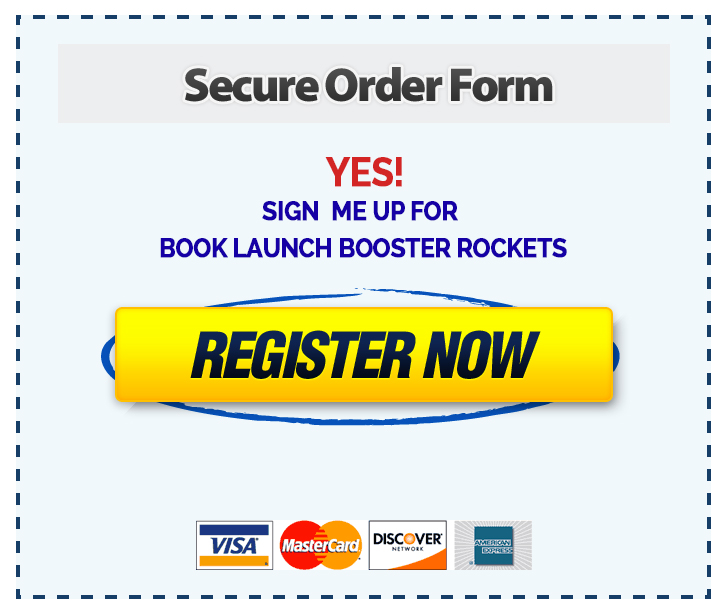 Have a Coupon Code? Click Above to "Register" and Then Enter Your Code and
Click to "Validate" on the Next Page
P.S. You Have My Personal Guarantee on This Training Course. If You Are Not Fully Satisfied at Any Time After Purchasing, Your Investment Will Be Refunded Promptly and Without Question.

P.P.S. The Book Launch Booster Rockets Training Program is Brand New and Priced Accordingly. Do Not Hesitate to Come Aboard and Get Started With the Proven Strategies I Will Teach You Here.